---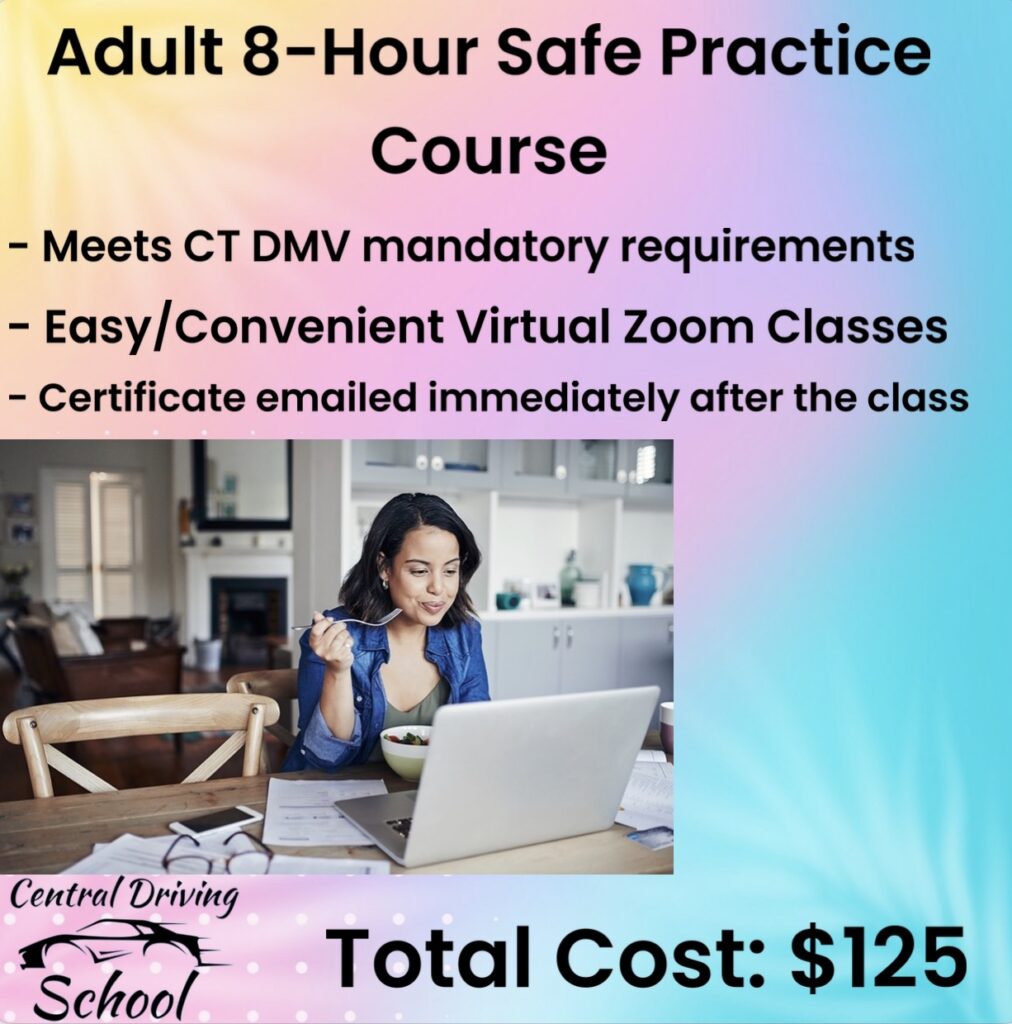 ---
---
8-hour Classroom Training: This includes 8 hours of  the nature and the medical, biological and physiological effects of alcohol and drugs and their impact on the operator of a motor vehicle and the dangers associated with the operation of a motor vehicle after the consumption of alcohol or drug abuse, and the penalties for alcohol and drug related with a motor vehicle violations. Once course is completed a CS-1 certificate will be issued to present on the day of your test at Motor Vehicles Department.
---
Thank you for trusting Central Driving School along with thousands of others!
---

---
We service EVERY town in CT!
A

B

C

D

E

F

G

H

K

L

M

N

O

P

R

S

T

U

V

W