Price: $680 (Half and Half Deposits and payment plans available)
What does it include:
30-hour Virtual Classroom Training – SUPER EASY AND CONVENIENT (including parent class)

8-hour Behind-The-Wheel Training

Certificate of CS1 Completion (insurance discounts)
Add-ons: On-site License testing can be added anytime and is only offered to 16-21 year olds which means YOU NEVER HAVE TO GO TO DMV! ($100)
---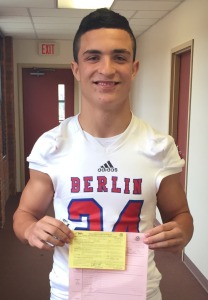 ---
What does it cost: $680 ($180 deposit due and $500 paid later at any time before driving)
---
Classes: Held ONLINE via Zoom – SUPER EASY AND CONVENIENT– call/text today to start 860-829-9800 or CLICK HERE FOR NEXT CLASS CALENDAR
---
30-hour Classroom Training: Students are eligible to enroll for classes on their 16th birthday. The classroom training will help students identify, evaluate and consider how to manage risk.
---
8-hour Behind-The-Wheel Training: Once a student has their permit, road sessions may be scheduled. A mutual time for both the student and instructor is easily arranged. Our state certified instructors teach students all the necessary skills for safe driving as well as risk avoidance, parking in the city, and highway driving as well as preparing for the DMV road test. 
---
**Driving hours may be scheduled once a student has completed all 15 classes and balance is paid off**
---
Payments: Cash, credit card, debit card and payment plans can also be arranged.
---
Cancellation Policy: No refunds once the student has attended the first class
---
Thank you for trusting your child with Central Driving School along with thousands of others!
---